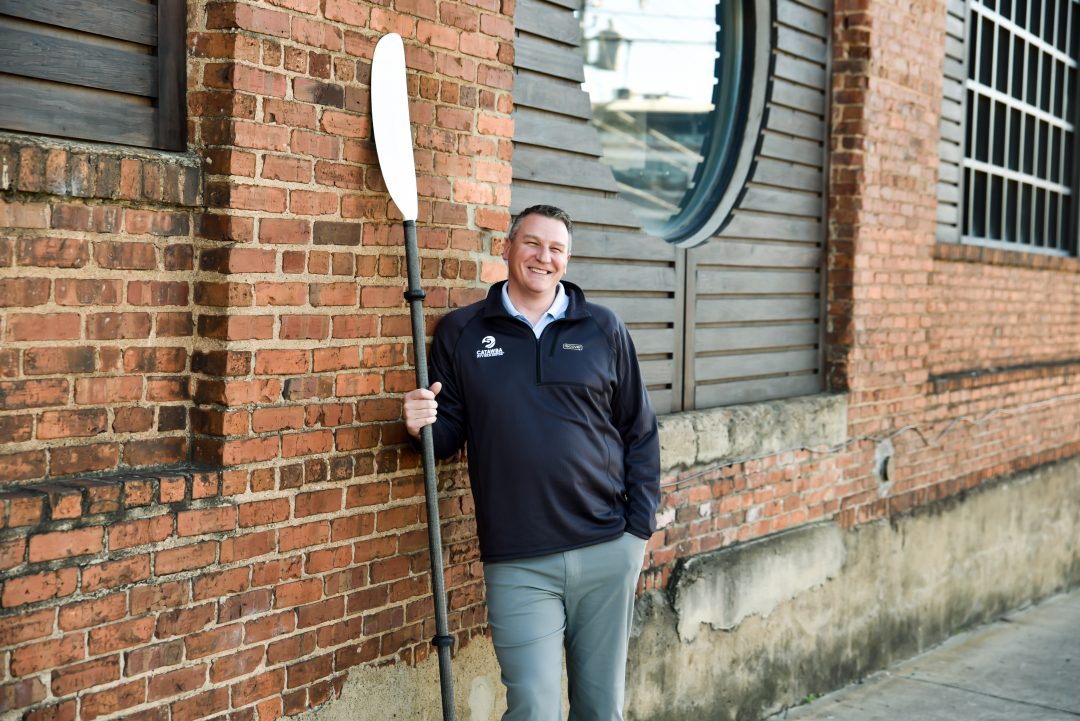 Representative: John Searby
The Catawba Riverkeeper Foundation educates and advocates to protect the Catawba-Wateree River Basin for all who depend on and enjoy it. An experienced network of diverse community members, engaged volunteers and professional staff provides dedicated talent and resources to protect and enhance our river today and for future generations. The Catawba Riverkeeper Foundation employs three key tactics: Education, Engagement and Protection.
How did your organization start?
In 1997, an intrepid group of people concerned about the health of the Catawba-Wateree River combined forces and created the Catawba RIVERKEEPER Foundation (CRF). With the financial support of the Lake Norman and Lake Wylie Marine Commissions and a license from WATERKEEPER ALLIANCE, CRF came into fruition and began its programmatic work in education, advocacy and protection. For 22 years we have been the voice of the people on behalf of the river.
From where does your passion for this cause come?
Our family lives on Lake Wylie and we have always done our best to protect the waters we live on, kayak on, swim in, and fish in, not only for ourselves but for our neighbors as well. I took the Executive Director position after 20 years in the for profit world to get my personal passions and my professional work aligned on a day to day basis. I want EVERYONE in the Charlotte region to understand where their water comes from and why it is so important to protect and preserve it.
Why is your work so important?
Over 2 million people get their drinking water from the Catawba River and nearly 3 million people get their electricity from a power plant that depends on the Catawba River. Water is one of THE ONLY things that unifies people in the world today and we believe that the work we do not only protects this life giving resource, but also has the ability to bring diverse people from all over the Charlotte region together.
What excites you most about the SEED20 process?
I have always been an entrepreneurial person, but for the past 20 years I've been using that skill to build teams and lead for profit organizations. I am excited to test some of the entrepreneurial ideas I have for the nonprofit world with peers and coaches during their process.
What do you hope to gain from the SEED20 experience?
I hope to gain more and deeper connections in the Charlotte region-both for profit and nonprofit. I hope to better understand how to communicate our value proposition to the world. And, of course, I hope to win some funding for our projects!
Facebook: @CatawbaRiverkeeper
Instagram: @catawbariverkeeper
Twitter: @CRFRiverkeeper
Be a part of the SEED20 audience! Tickets on sale now.