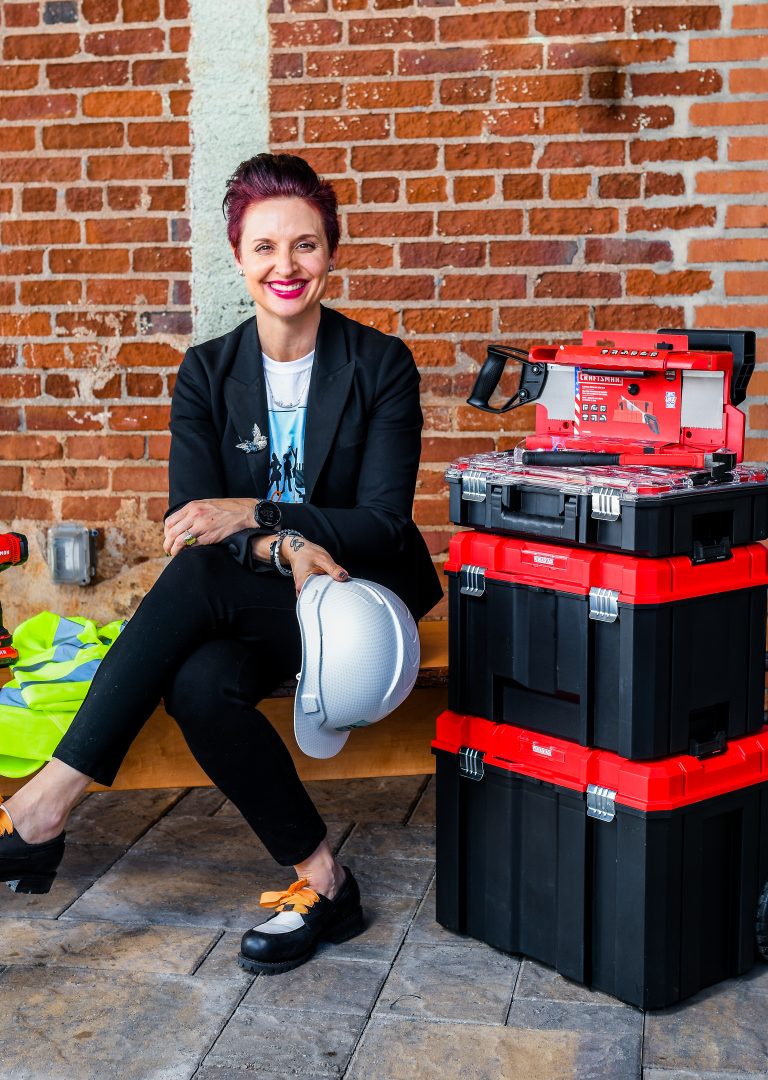 Representative: Demi Knight Clark
She Built This City empowers women and girls in the construction and manufacturing trades. The mission is to make startups, careers and exploration in these areas as interesting as the tech sector and to take on the challenge of #20Percentby2020. Through after-school programs, camps, workshops, career fairs and conferences, She Built This City empowers girls and women with trade and maker space skills who choose to enter the construction workforce.
How did your organization get started?
Demi Knight Clark, construction industry executive, saw the challenge throughout her twenty-year career of being the only woman in the room (or on the jobsite). In 2019 after being challenged by classmates at Yale University SOM, asking, "What are you waiting for?  Address the challenge," she did. In 2020, SBTC plans career workshops, fairs & [email protected] trade circles for women; Builder Girls & Summer Bridge programs as an alternative to college for teens; and exploration camps for girls.
Where does your passion come from?
This passion comes from founder Demi's career-long mentorship of women; being the mother of two teen daughters choosing careers; and wanting to solve the challenge of labor in the American construction workforce. The current challenge is to address the #20PercentBy2020 goal-20% of the workforce as female. Currently that number is 8%. When women & girls see representation, it's step one to positive change in any industry.
Why is your work important?
The programs from this social venture impact three pillars of women in career stages: first, women in the workplace through job connections, fairs, [email protected] tradeswomen circles & advanced training opportunities; secondly, career-choosing teenagers exploring college alternatives & apprenticeships in "future-proof" industry sectors such as electric vehicles & 3D printing; & younger girls with Builder Girls camps & after school programs.
What excites you most about the SEED20 process?
As a founder, I'm excited to be around the energy of other founders & executive directors in different stage rounds of their social ventures; the expertise of coaches & mentors in the Charlotte SVP network; and to be engaged in the greater Charlotte philanthropic community. I grew up in Charlotte & have lived here professionally with my family for 12 years-it couldn't be a more exciting time to give back to our growing city.
What do you hope to gain from the SEED20 experience?
I hope to gain experience on the stage; mentorship in crafting my social venture to scale & potentially find a location locally for a workshop; and network connections to local businesses & headquarters for grander partnerships. I have a huge vision for She Built This City-to help women all over the globe. It starts here. Where else but the Queen City?  It's perfect!
Facebook: @SheBuiltThisCityOnTech
Instagram: @she.built.this.city
Twitter: @ThisBuilt
Be a part of the SEED20 audience! Tickets on sale now.