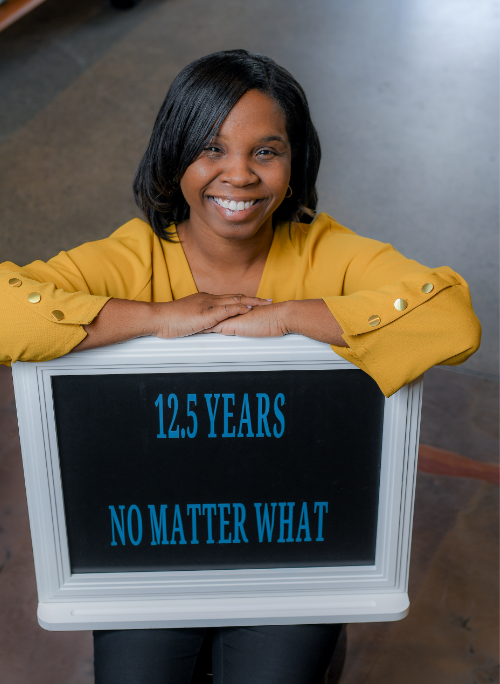 Representative: Erica Reid
Thompson Child & Family Focus has collaborated with the national nonprofit Friends of the Children to launch this program locally. The program provides Charlotte's most vulnerable children with a long-term, salaried professional mentor, called a friend. This professional mentor is engaged for twelve and a half years no matter what. The program gives youth facing the greatest need, the ability to create a new story.
How did the organization get started?
Established in 1993, Friends of the Children began with just three salaried Professional Mentors and 24 youths. Friends of the Children expanded to serve thousands of children in 20 sites including Charlotte, NC beginning the 2017-2018 school year. Thompson Child & Family Focus, a leading clinical provider, leads the Charlotte affiliate and has provided prevention services for children and families across the Carolinas since 1886.
Where does your passion for the program come from?
Throughout my career, I've had the personal mission of "serving youth, supporting families, and strengthening communities". I am most fulfilled when assisting others in meeting their needs and goals. My experiences have taught me the significant role that individuals and organizations play in the success of the "whole child."  Thompson and Friends of the Children align with my values as they both put children first and pursue goals relentlessly.
Why is your work so important?
Children born into poverty are more at risk for dropping out of school, substance abuse, incarceration, and early parenting. Friends of the Children-Charlotte has the potential to address the needs of children in the Charlotte-Mecklenburg community, because the model has a proven track-record of releasing children from these predictors on intergenerational poverty. The model is unique, and the evidence is remarkable.
What excites you most about the SEED20 process?
As it relates to the SEED20 process, I am most excited about mastering my ability to effectively and confidently convey the mission of Thompson's Friends of the Children-Charlotte program. The experience will promote personal development, foster critical thinking, and help influence change. Each of these competencies are essential skills of an effective leader. Each of these competencies are skills I'm eager to grow and develop.
What do you hope to gain from the SEED20 experience?
I'm hoping to form long-lasting connections from the SEED20 experience. As a participant in SEED20's Class of 2020. I'll have the wonderful opportunity to network with like-minded professionals working toward a common goal—bettering the Greater Charlotte community. The potential partnerships and collaborations that will stem from this experience will prove to be beneficial for me, Thompson, and the children & families that we serve.
Facebook: @thompsoncff
Instagram: @thompsoncff
Twitter: @thompsoncff
Be a part of the SEED20 audience! Tickets on sale now.