The 8th Annual SEED20 was a huge success with a prize pool of $46,000.
Matt Olin once again returned as Master of Ceremony bringing his creativity to the SEED20 stage.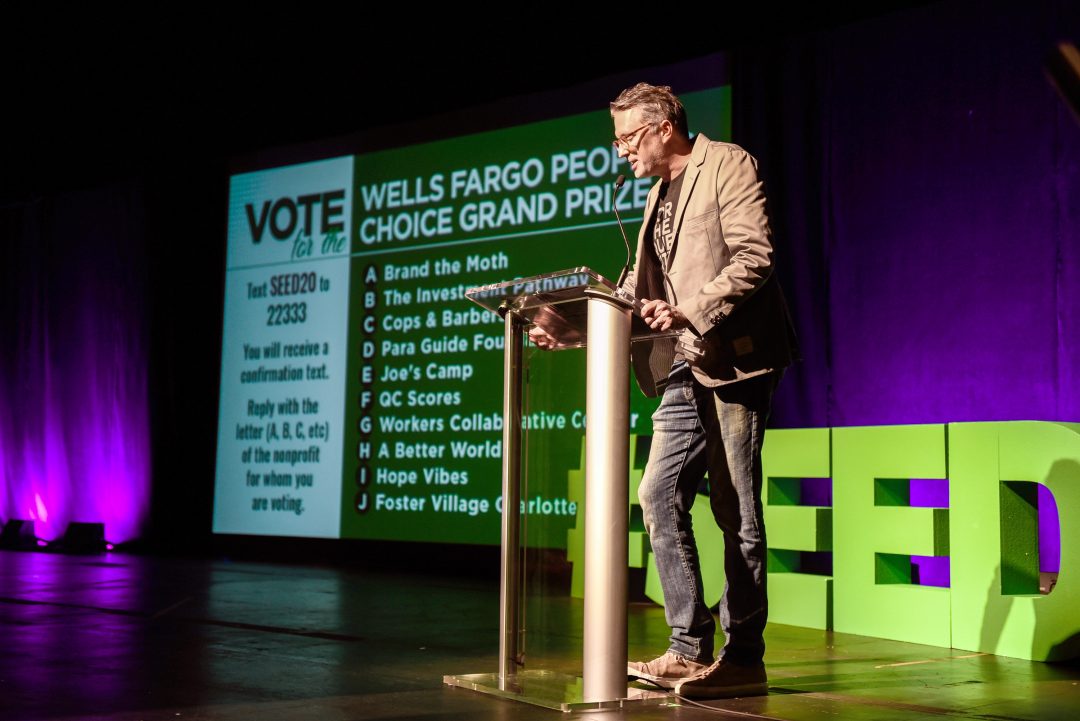 Our panel of judges — Glenn Burkins, Davita Galloway, and Chris Elmore offered insightful feedback on the three-minute pitches.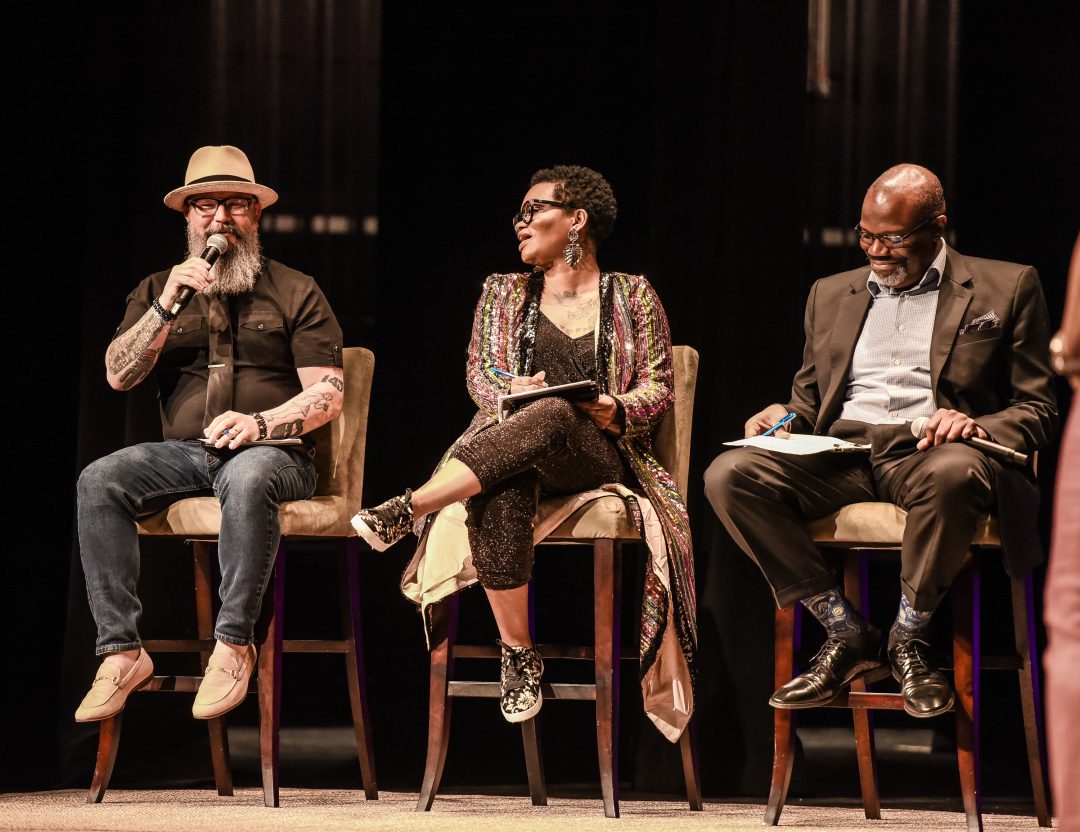 All ten finalists shone and told their stories of transformation, hope, and change with conviction, humor, and passion.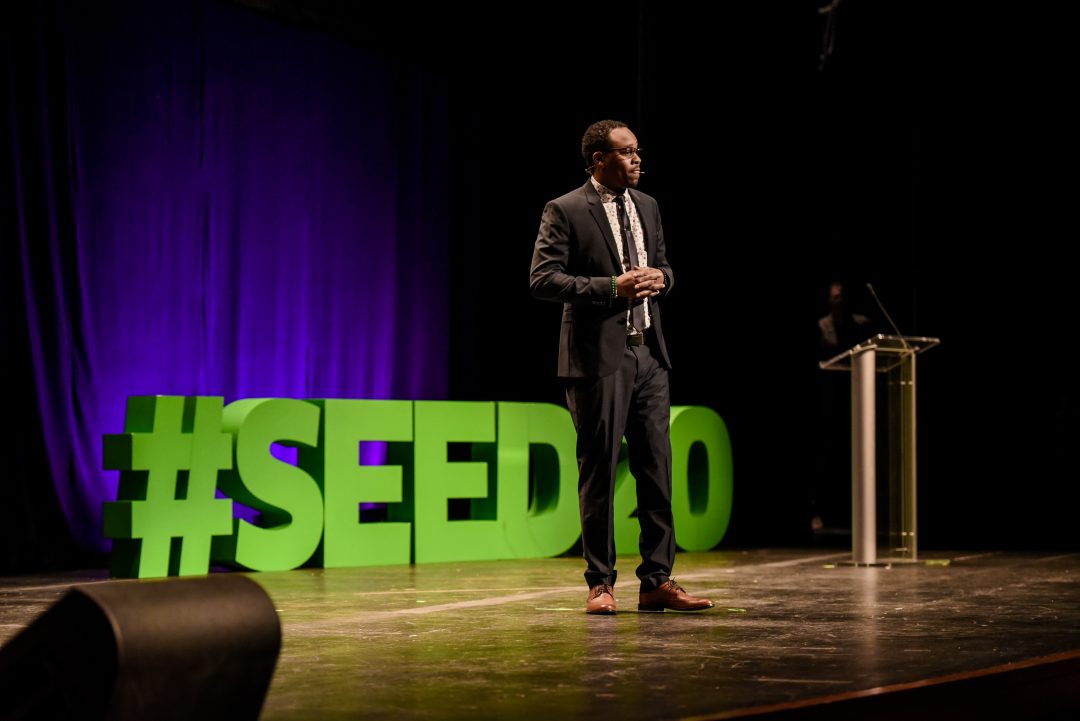 Wells Fargo surprised the top ten as Jay Everette announced all 10 finalists would be awarded $5000 in addition to the OnStage winning prize money!
Join us in congratulating our SEED20 Class of 2019 OnStage winners!
Wells Fargo People's Choice Grand Prize of $20,000 (voted on by the audience)
Foster Village Charlotte, Becky Santoro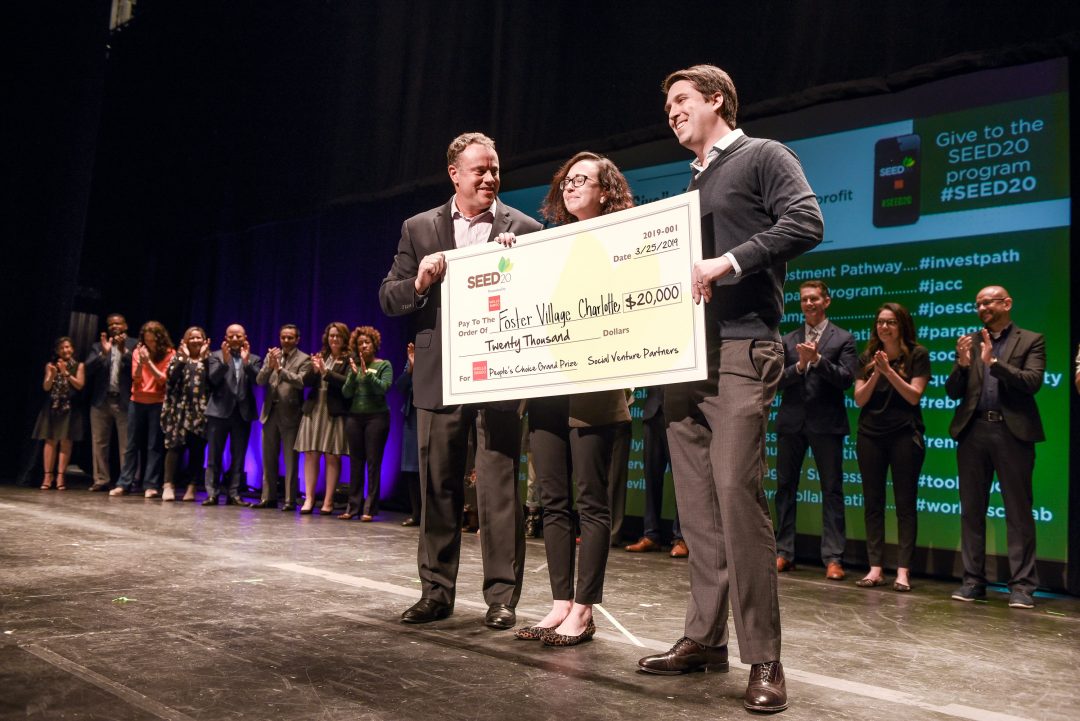 ​2nd Place Prize of $12,500 (voted on by judging panel)
Cops & Barbers INC, Shaun Corbett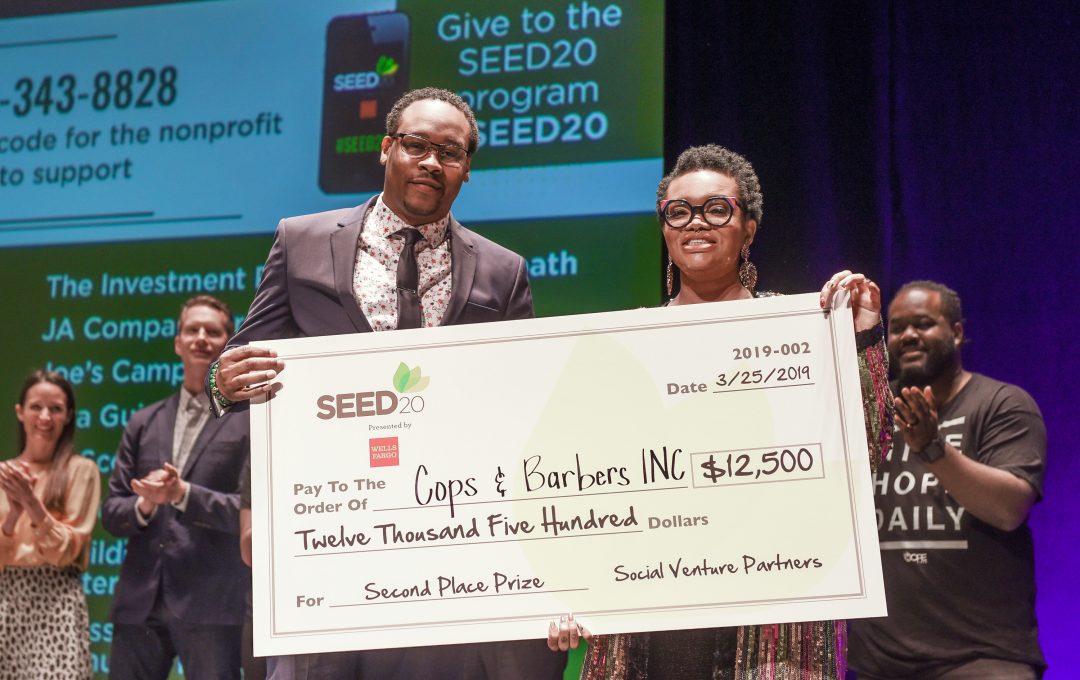 3rd Place Prize of $7,500 (voted on by judging panel)
Para Guide Foundation, Shannon Houlihan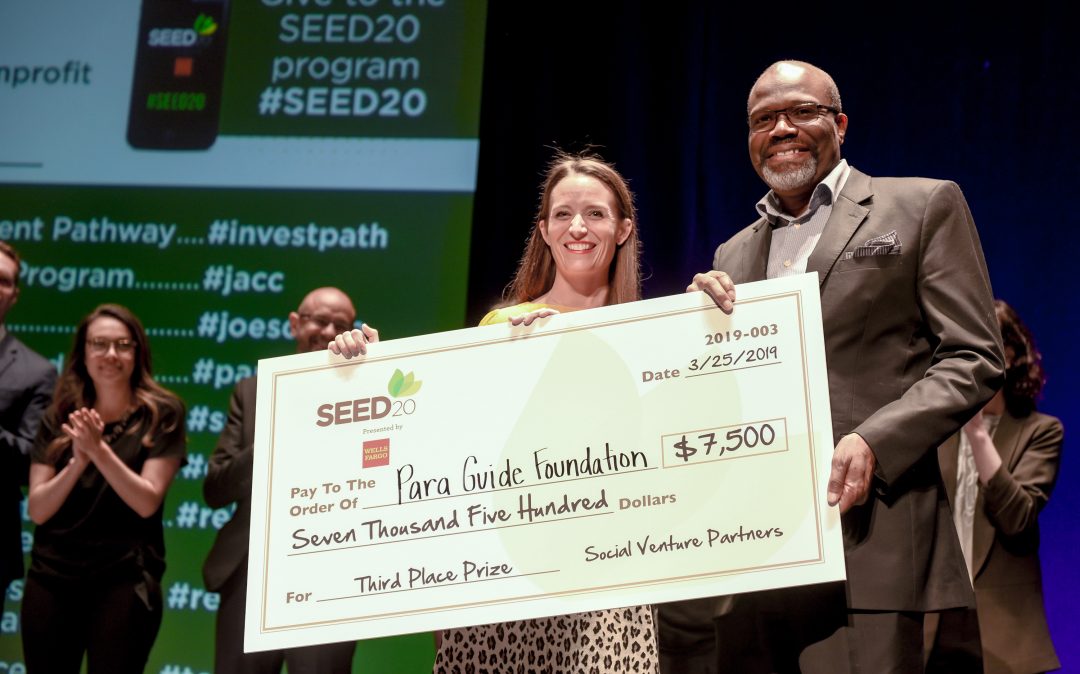 Coaches' Award of $5,000 (voted on by SEED20 coaches)
Brand the Moth, Sam Guzzie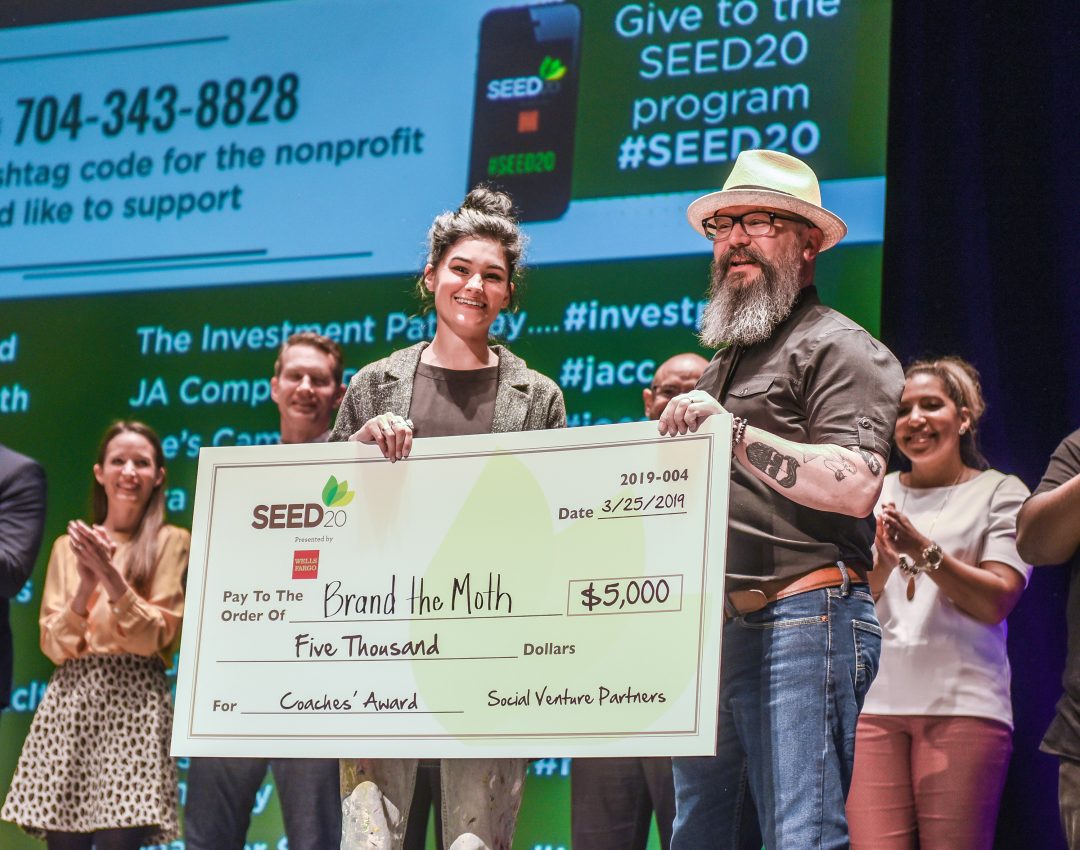 SEED20 Community Vote of $1,000 (14 Day Website Vote)
Para Guide Foundation, Shannon Houlihan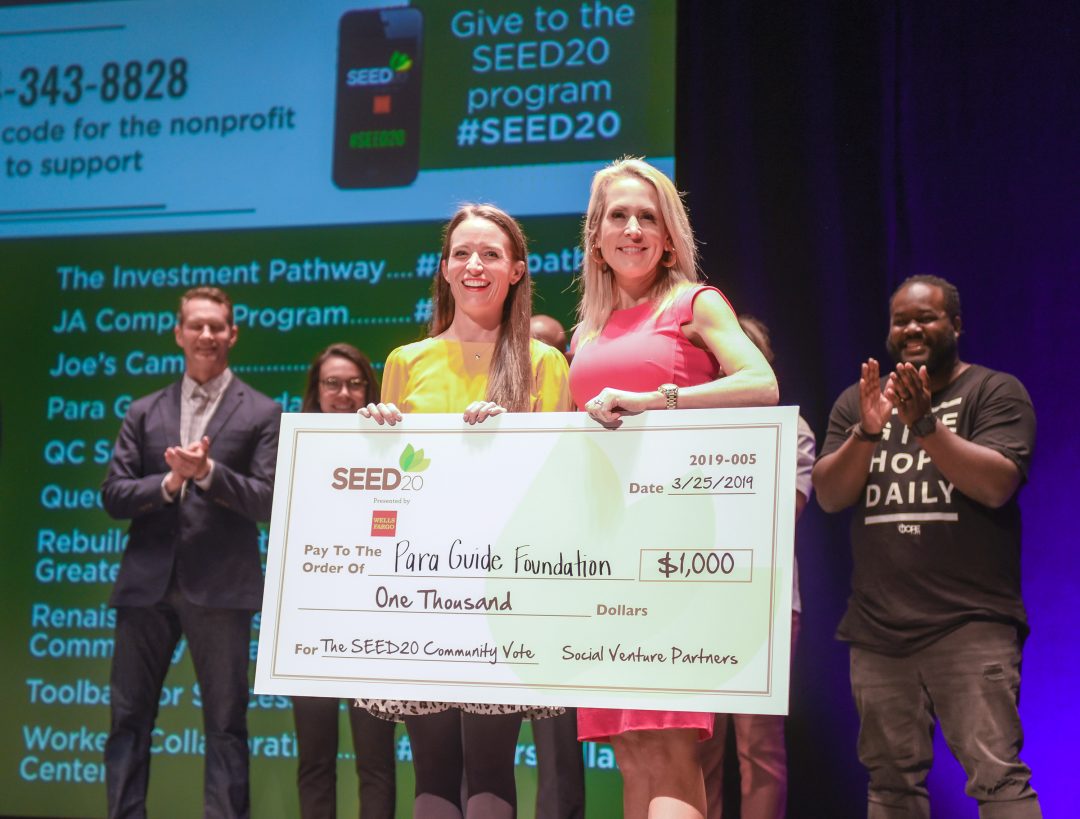 Congratulations to the award winners and the entire SEED20 Class of 2019, whose innovation and community impact continue to inspire! We are thrilled to welcome them into our family of SEED20 Alumni!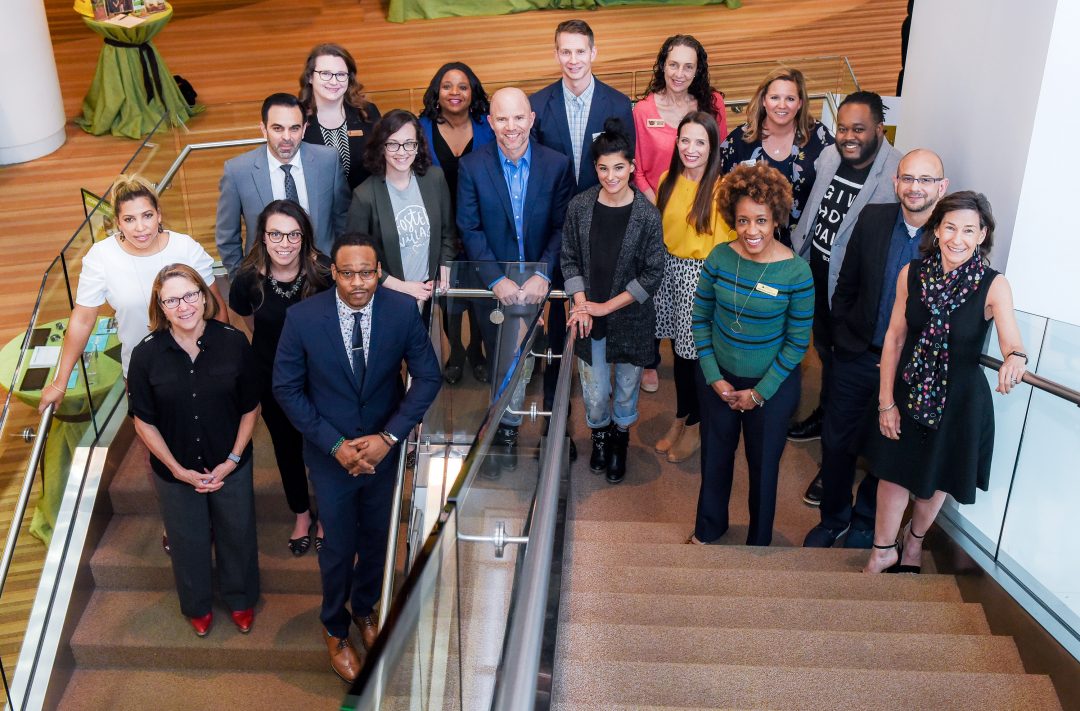 Sign up for our newsletter now: