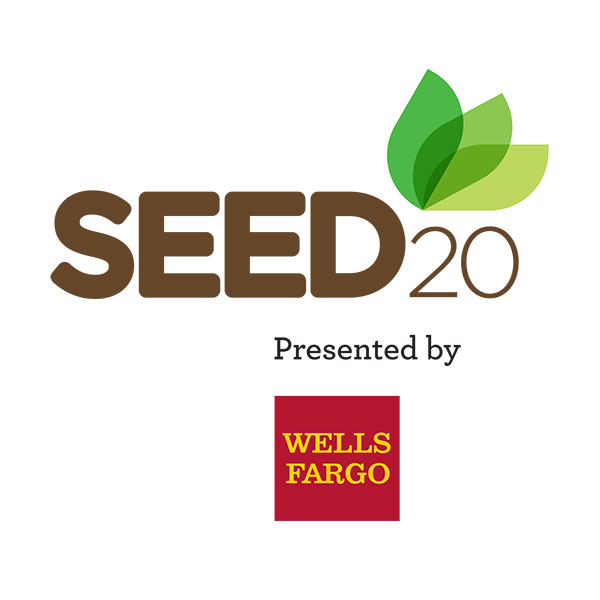 SEED20's 2019 Presenting Sponsor: Wells Fargo

Social Venture Partners is pleased to announce Wells Fargo as the presenting sponsor of SEED20 2019. The program culminates in SEED20 OnStage, an event where ten nonprofit participants  compete for cash awards by making three-minute pitches to a live audience and panel of judges. We spoke with Jay Everette, senior community relations manager of Wells Fargo, to discuss the financial services company's continued support of SEED20.
Q: What does being a SEED20 sponsor mean to Wells Fargo?
A: Wells Fargo was the signature presenting sponsor for the first SEED20 and we've been steadfast in our presenting sponsorship since that first event. We were compelled by the innovative and entertaining way to have nonprofits present their value proposition and potential for impact to a larger audience. Through the years, we were encouraged to see how nonprofits received coaching and mentoring from Social Venture Partners and we just really like the model and program. It has become one of Charlotte's premiere nonprofit events.
Q: What was it about last year's SEED20 that committed Wells Fargo to being the presenting sponsor in 2019?
A: Wells Fargo continues to see value in the role of SEED20 and its strategic direction going forward. They are working to make the program about more than just one big night of competitive and fun presentations, but to continue to help cohorts of nonprofits connect, learn and grow for more sustainable impact over time.
Q: What has been your favorite part about the SEED20 OnStage event?
A: We always enjoy seeing which nonprofits are selected to compete and how they tell their story in a compelling and creative way. We typically find that we are already funding at least half of the participants, but we always learn about new organizations as well.
Q: How would you describe SEED20 and the OnStage event to someone who has never heard of it?
A: Shark Tank meets Venture Fund Philanthropy
Q: What type of social issues are you hoping to see tackled at SEED20 2019, and why?
A: Solutions addressing K-12 education and affordable housing. These are our foundation's primary areas of investment and we're always seeking innovative perspectives on how to address needs in these important areas.
Social Venture Partners is thankful for the ongoing sponsorship of Wells Fargo and looks forward to expanding its efforts in the Charlotte community with the help of their support.
"It has been truly fantastic to watch this program grow and evolve thanks to the continued and valuable support of Wells Fargo, our sponsors, and SVP Partners," says Susan Daniel, SVP Executive Director. "We know that to address the challenges in our region we need creative and steadfast nonprofit leaders; we connect the community to these social innovators through our SEED20 efforts."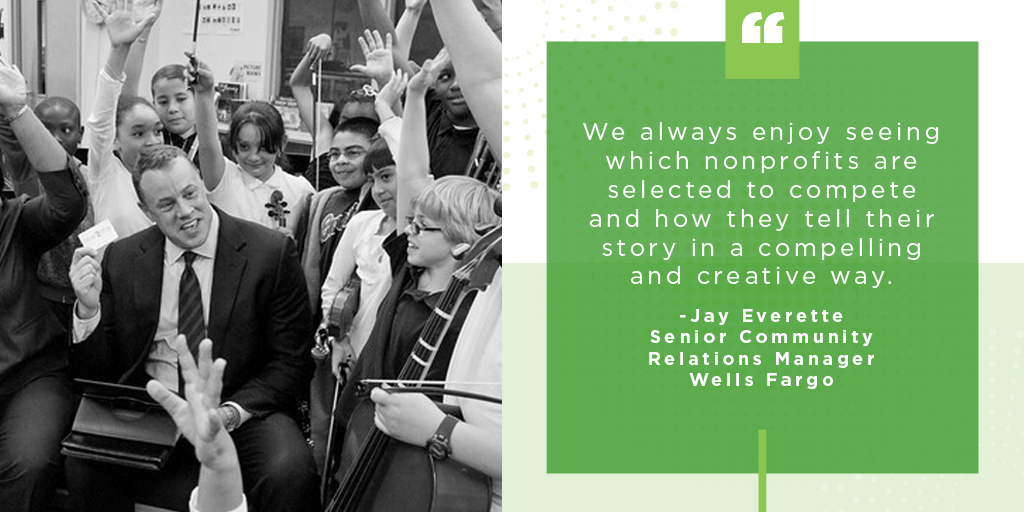 Looking back at the first 5 Years of SEED20
SEED20 Onstage is on March 25, 2019. Tickets available soon.
Sign up for our newsletter now: